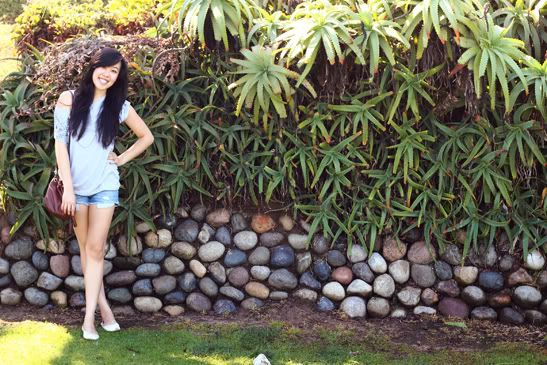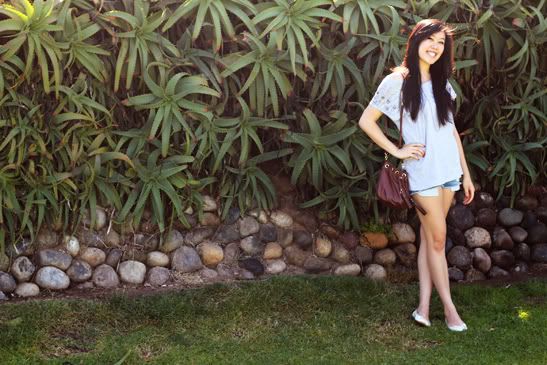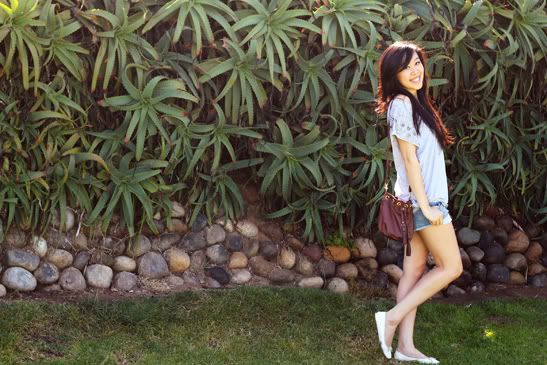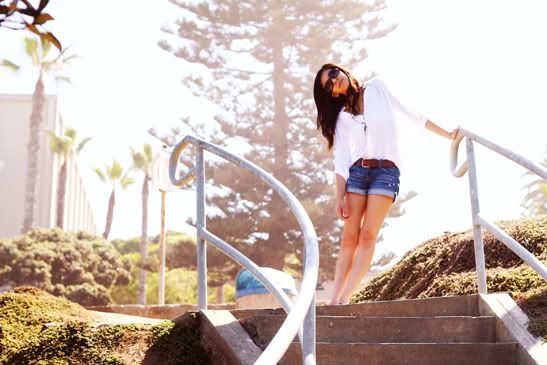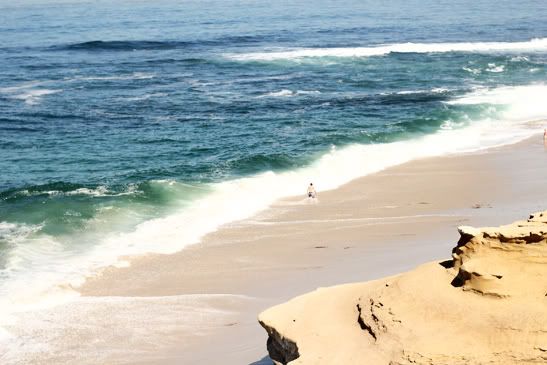 Sherry wearing Cotton On studded T, AE Shorts, H&M drawstring purse and flats
A few more photos from Monday! Accidentally left out that pic of Jennifer on Monday so I'll just post it now. I love this studded grey T from Cotton On. I wear it almost every week because it's just so easy to throw on.
So today was randomly full of lighting, thunder & rain. I was so paranoid of getting struck by lighting while I was driving. Can lighting strike through car windows? I should google that. According to this
lighting safety website
, I should be staying away from windows... but it doesn't specify if it's just home windows, cars windows or both? I think I'm over thinking all this lightning stuff.