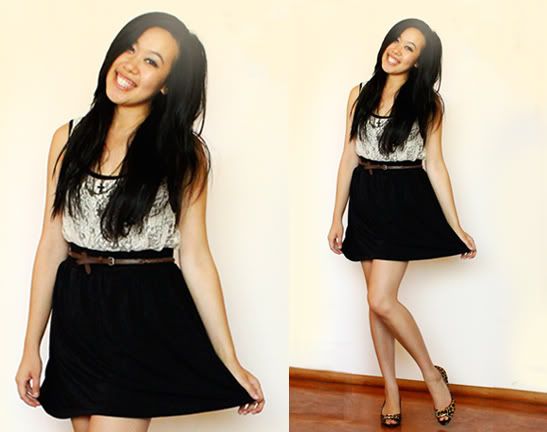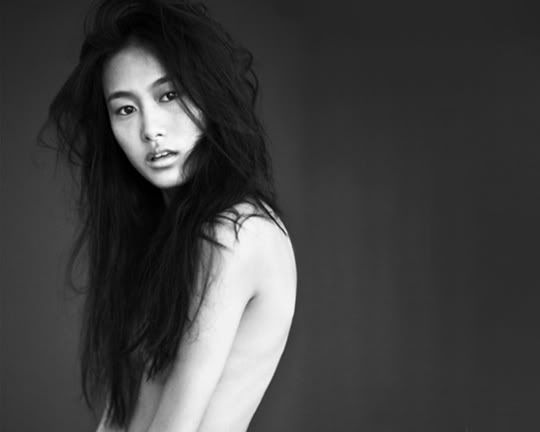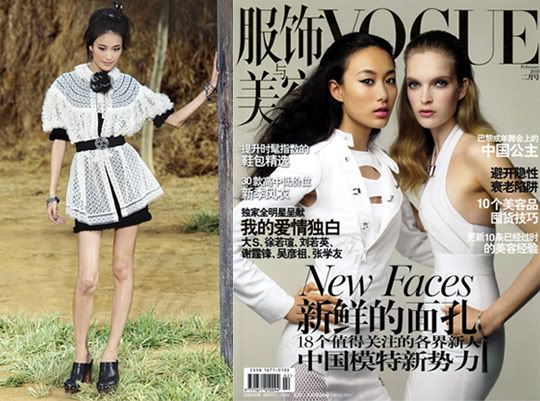 Sherry wearing Ross & Urban Outfitters lace tank tops, DIY skirt, Charlotte Russe belt, Franco Sarto leopard heels
I was bored one day and made a black skirt. I layered a black and off-white colored lace top together to give the outfit a little more visual interest and was contemplating decking myself out in jewelry but decided not to. Sometimes simple is the way to go! (especially on a lazy feeling day like today).
The rest of the photos are of model Shu Pei. I just discovered her a couple weeks ago and love that she's been in so many different fashion shows. Miu miu, Dior, Chanel..etc etc. I pulled out the pictures of her in outfits I think are totally amazing and would LOVE to own someday...SOMEDAY!
Have a fabulous weekend everyone!