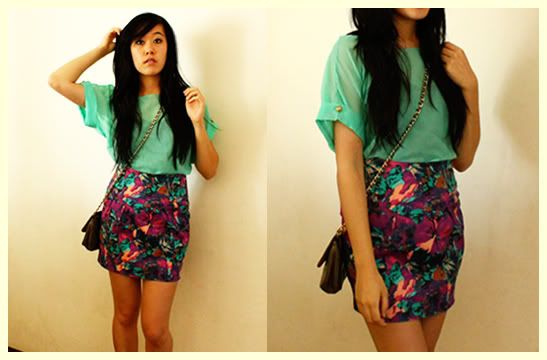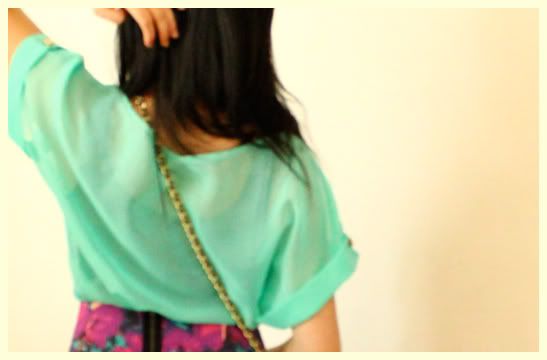 Sherry wearing self-made sea-foam green chiffon shirt, Urban Outfitters skirt, ASOS side purse
I made this sea-foam green chiffon shirt two days ago! I put gold colored buttons on the sleeves that I found in a box hidden on a random high shelf in our garage. I really like the shape of it. I'll probably make a few more shirts like this but in different colors, patterns and better fabric quality. This was just a test run!
I hope everyone is having an awesome weekend so far! Anyone doing something special for Halloween tomorrow? I'll probably be lounging around my house. I'm so lazy, haha.
EDIT:
I got a few requests for this shirt yesterday (when I wore it out) so I plan to sell these one-of-a-kind shirts I make on
E
b
a
Y
in about 2-3 weeks! :)