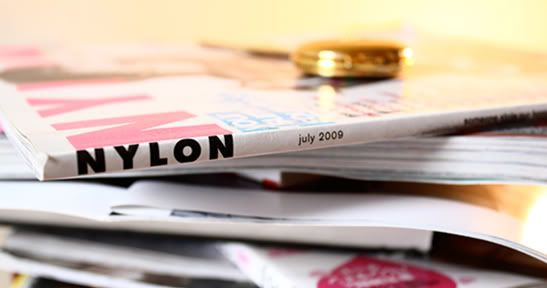 Working for a fashion magazine is a dream job with tons of perks like being surrounded by tons of amazing clothes, accessories and beauty products, being able to meet designers and fashion icons, attending fashion shows, getting free stuff (whoo hoo!), and maybe one day becoming an editor in chief! Of course all this comes with a lot of hard work and occasional stressful break downs, but it's all worth it if it means making your dreams come true.
I want to tell you that
IT IS POSSIBLE
for you to work for a mainstream fashion magazine. If I (could have) done it, you CAN too!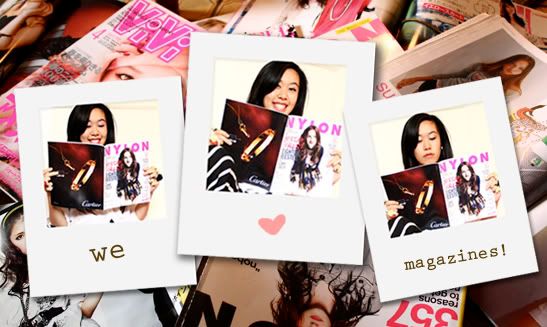 Here are a few tips and things I wish someone would have told me when I use to think it was impossible for a regular normal girl or boy to work in the magazine industry. (I was offered an interview with a major magazine before, so I now know it is possible for a regular normal human being to work in the wondrous world of fashion).
Before landing your first dream internship in New York...
1. Gain experience. How? Through other local internships and jobs! You need some sort of fashion related experience to show your future employer you are serious about working for them. You want to impress the people checking hundreds of emails/ resumes everyday and deciding who gets an interview and who gets to have their emails deleted. You can join your school's fashion magazine (or start one if there isn't already one), start a fashion club, intern/work for local boutiques, salons and fashion related businesses, intern with local magazines, start a fashion blog with impressive content, work at a retail store, do ANYTHING to show that you are knowledgeable about what it takes to work in fashion. Typically you'll need about 5 months-1 year of experience for them to even consider you. As always, the more experience the better!
2. Research. Doing some online research on fashion and business will help you gain more knowledge about the industry that could be useful during an interview and when you get the job! Maybe you'll discover this isn't the dream job for you. Did you know most major magazine companies have an editorial and publishing department? Which one are you hoping to work in? Do you know how to properly put together an inspiration board? If you're into graphic designing/layouts, do you know how to drop cap in InDesign? Know what a pica is? These are some of the basic things you should already know before applying.
I already have experience! Now what?
3. Be in College. 99% of magazine internships require you to receive college credit. Enroll in a community college if you've already graduated. You're required to receive college credit so the company doesn't get sued for your free labor (because you'll be doing a lot of that!)
4.
Send your polished resume in!
You can find tons of internship openings at
ed2010.com
or
freefashioninternships.com
(there are other websites but these two are my favorite and have worked for my friends and I). There are new openings EVERY SEASON, so you'll have plenty of opportunities to apply. If you're applying for your first major magazine internship I suggest applying to Glamour, Marie Claire, Lucky, Seventeen... or any other magazine that isn't Elle or Vogue (these two require a little more magazine experience). You may need to send your resume in to several places in order to increase your chances of getting an interview.
I got offered an interview! What do I do!
5. Reply promptly to the offer and set up an interview date. Don't let the offer sit in your inbox for several days because you'll be quickly forgotten and your spot would have already been given to someone else. Take into consideration the time difference if you don't live in New York. So reply ASAP.
6. Research EVERYTHING about the position you've applied for. This is useful for any job interview you'll have in the future. Why would an employer want to hire someone who has no idea what they're applying for?
I just finished my interview. Now what?
7. Sit and wait. Sometimes it may be necessary to send a follow up email asking about the status of the job. But in most magazine internship cases, you don't need to do that. If they want you they'll let you know.
I've been accepted!
8. Congratulations! Now it's time for you to work hard and prove to your supervisor you deserve a promotion after your internship ends. Stand out! If your supervisor likes you enough they'll let you know about future job openings within the company.
9. Network Network Network! It's very important to put yourself out there, meet new people and make long lasting connections with others in the industry. This saying "it's not what you know, but who you know" is very true for a lot of jobs.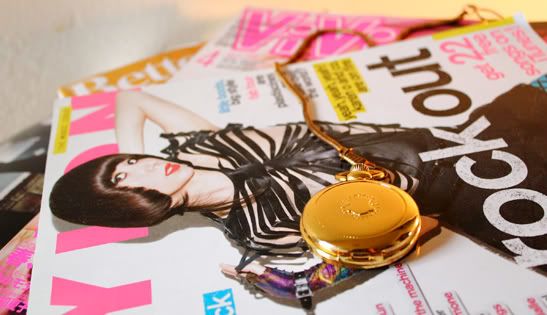 I hope this post was helpful! If anyone has any experiences to share or useful advice they'd like to add please leave a comment for others to learn more! :) As always, feel free to ask any questions!
love,
Sherry
my sources: personal experience and friends who work in the magazine industry