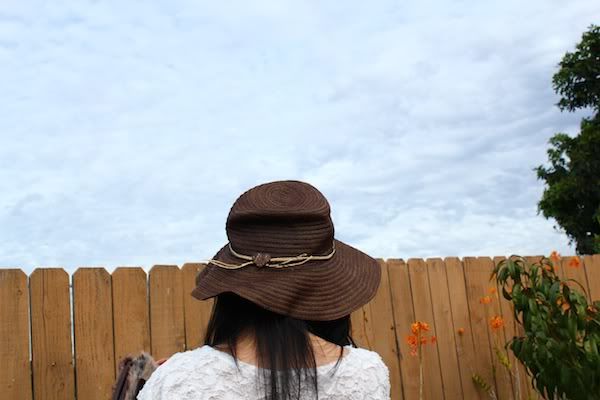 Sherry wearing handmade white top, Vintage Talbot long skirt, Urban Outfitters fur/leather clutch, Style&Co Oxfords, Hat from random store
I made this oversized sleeve shirt last week! It turned out a lot better than I expected. I love the fabric! It looks like white waves ripping across the shirt.
I'm planning on posting up more handmade shirts for sale this Friday
(on the blog and
Ebay
) and this shirt just might be one of them! I love it so much I can't bear to let it go just yet... but we'll see. hehe.