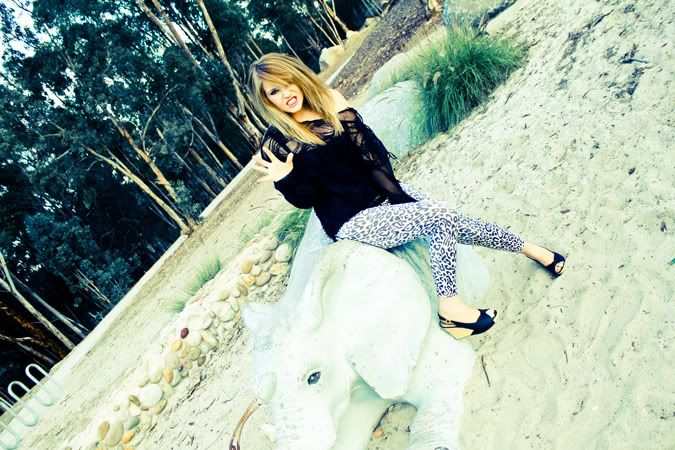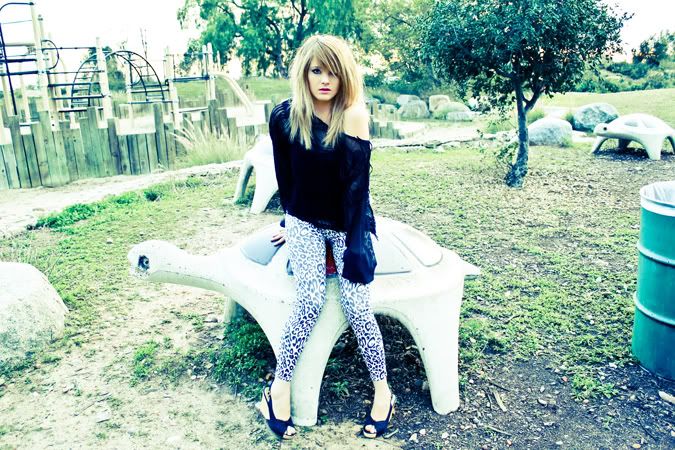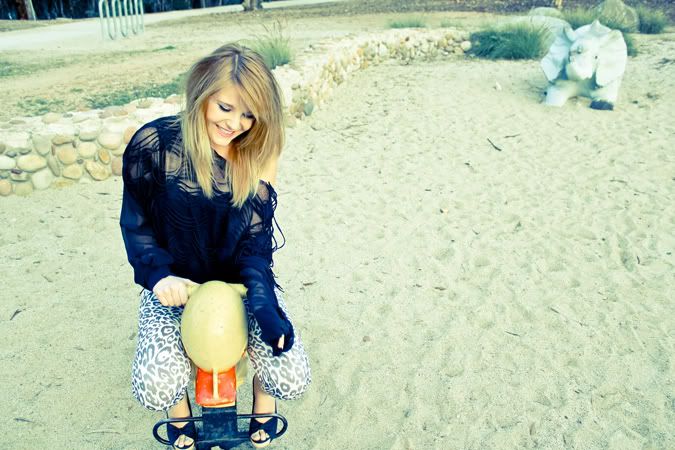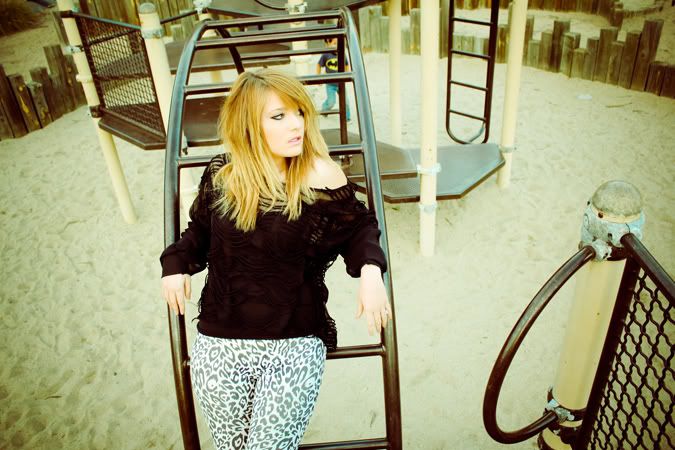 Sherry & Lauren wearing handmade Sherry Lou top. Mango pants. Target leopard tights.
Here are more photos from yesterday's playground shoot! My friend Lauren (pictured above) gave me that green fabric I turned into a shirt this week. I also made that black top (plus a few more shirts) this week. It's similar to the other (sold) black shirt in my past post except the sleeves here are chiffon.
Jennifer is currently knitting a scarf with a knitting loom! Has anyone ever used one of those things before? It's pretty cool! but I don't know if it's more efficient than using knitting needles. Who knows. Have a great weekend!