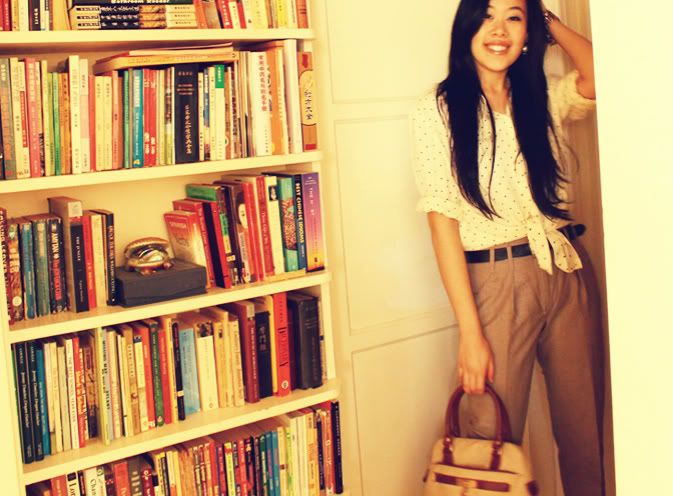 Thrifted Ann Taylor blouse, Mango pants, thrifted Capezio bag
New blog name has been created! :) Thank you
Aimee Unstitched
for inspiring the new name change and
B
ailey Mobley
from
Pop Rocks & Peacoats
for brainstorming and coming up with the blog name with me!
I didn't realize I could wear this blouse (worn in a
previous post
) this way! I think I'm really liking the whole "tied shirt" thing. I saw a few tied shirts on NastyGal and it totally brought me back to my early elementary school days where I'd tie 90% of my shirts...haha. This bag is one of my new favorite bags! I love the little lock detail in the middle. I've always been a huge fan of bowler-shaped type bags but could never find one I liked until now. Anyway, I need to reorganize my closet this weekend...I feel like I've been wearing the same thing over and over again because I'm too lazy to grab anything that isn't at the top or front of my closet.
Have a wonderful weekend everyone! I'll be working on making my first pair of wearable shorts! haha. (i've made some ill-fitting ones before...)