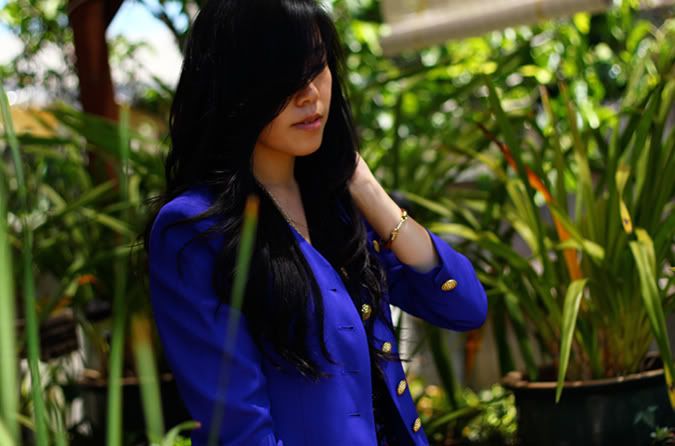 Vintage purple blazer, Urban Outfitters black polka dotted cami, Forever21 shorts, thrifted purse, Aldo nude patent wedges
Hey guys! So It's been almost TWO MONTHS since I last posted and I feel so bad for abandoning the blog... I've been extremely busy working!
Anyway, this jacket is another vintage treasure my sisters' and I dug up from our grandma's collection of clothes. I've never been a fan of purple, but I really do love this blazer! (is it purple or blue? I can't tell... I think I'm purple/blue blind. I always get them confused). I love the gold buttons. They add a little pop and "sophistication" to the outfit. The purse was thrifted and only $3! I just can't get enough of all these awesome bags I've been finding for $3...!!
Alright, I've gotta go to sleep now... being a working woman is TIRING. haha. My next post will be photos from my best friend's WEDDING! It was amazing and I can't wait to share it with ya'll!