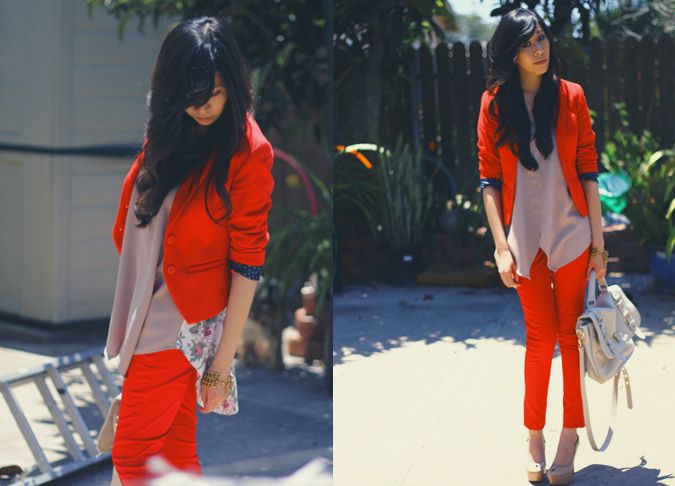 H&M Blazer; Francesca's Collection Bracelet; Mango Trousers; Sam Edelman Novato Platform Heels; Aldo Satchel; Handmade Top
The weather has turned for the hottest and most humid time of the year in San Diego as hurricanes show up here and there on the east and lower west coast of the continent. However, that isn't gonna stop me from putting together the perfect outfit for some shots of the first shirt I've ever sewn!


First off, my history with a sewing machine is practically non-existent unless watching my mom do it for most of my younger years counts as experience...I'm gonna have to say it doesn't because when I sat down I was just clueless with where to start. That didn't stop me though because I knew what I wanted and that's what helped me finish my first top! It's not 100% perfect but I learned a lot from this experience and I can't wait to make more clothes!