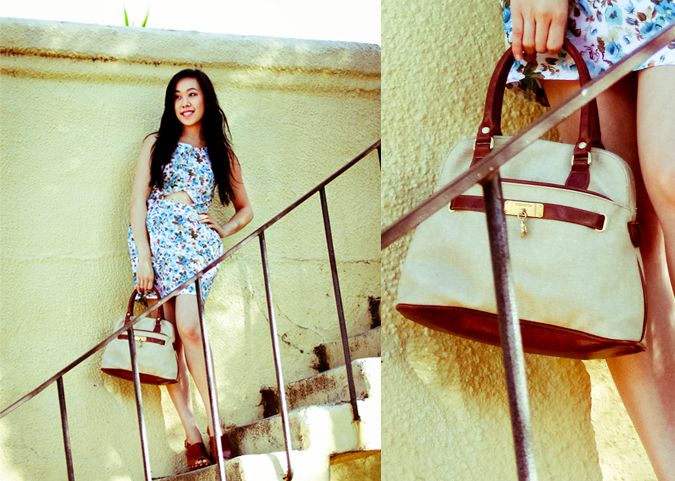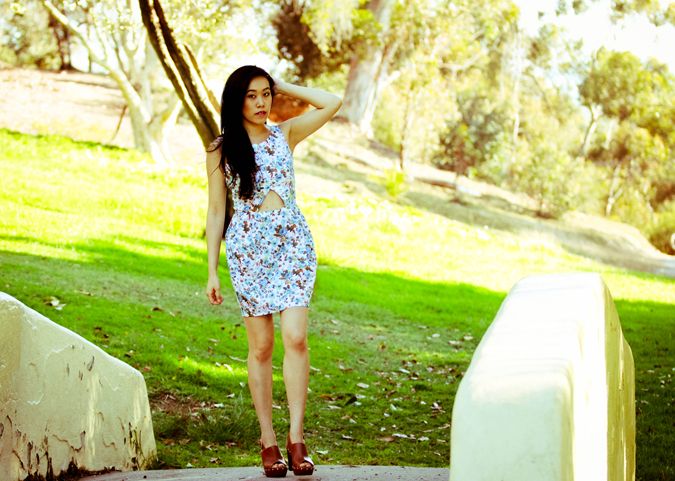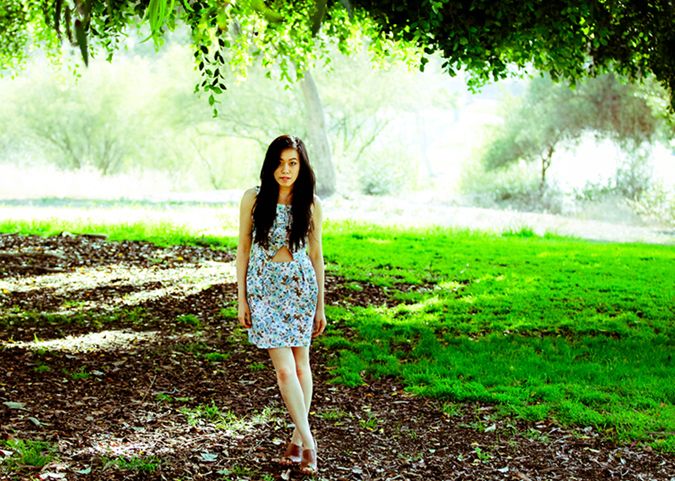 Floral Dress from InLoveWithFashion.com, Unlisted Brand Sandals from Macys, Thrifted Capezio purse.
I've been slightly obsessed with InLoveWithFashion.com's dresses and constantly checking out their website to see what's new. They're so cute and fit so well. This one has a triangle cut-out in the front that is just perfect for summertime in Southern California. I got this dress last week from my sister so I am excited to start wearing it all over the place before the summer ends. Unfortunately, I don't think I can wear this to work! So I guess it'll just be a weekend dress.
I forgot I had this purse until I dug it out of my closet last week. I need to use it more! I got it from Amvets Thrift Store for $5 or less. Anyway, I'm going to go eat some cake and enjoy my Sunday now! Then off to another week of work.