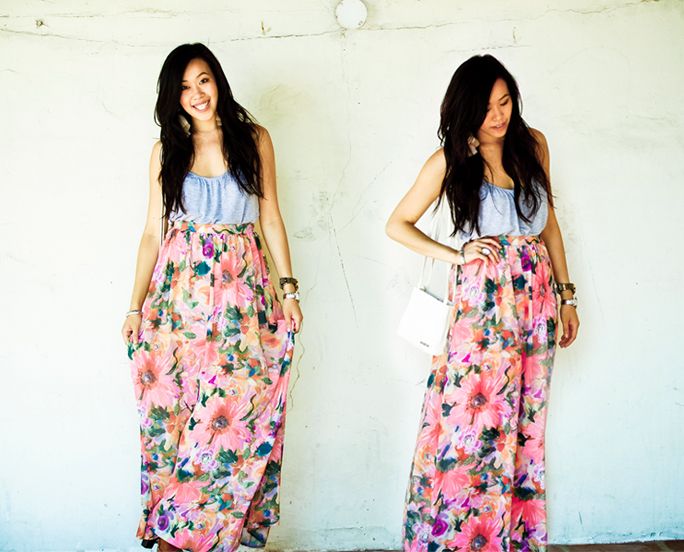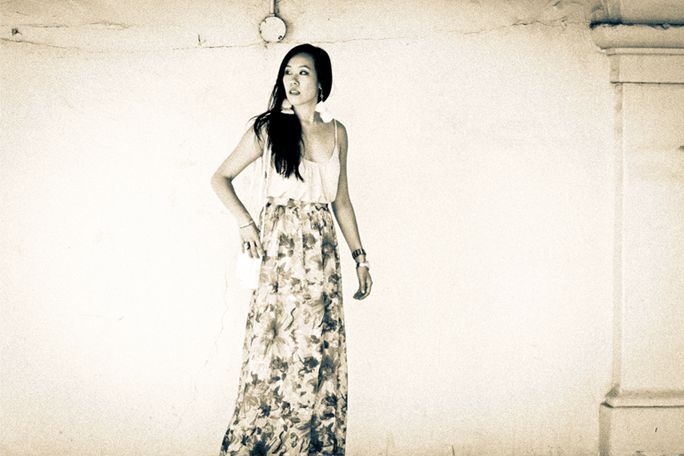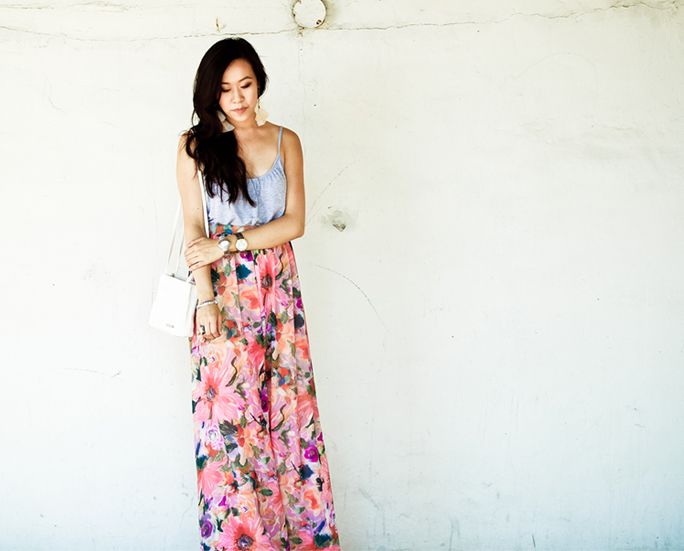 Floral Maxi Skirt from InLoveWithFashion.com, grey jersey tank top from Cotton On, white side purse from Nine West, watches from Aldo and Charming Charlie, Feather Earrings from AdelineJun Etsy
Another
InLoveWithFashion.com
piece! The first being the Floral Cut-out Dress (
as seen here
). I. Love. It. I've been super lazy and not really wanting to put any effort into what I wear when I go out, but this skirt kinda just dresses me up a little without any real effort. I just threw on the usual bangles, watches, and rings, and BAM! A real outfit formed!
I told myself I was going to try to blog every week, but that easily didn't work out because after work I am just pooped and want to do nothing but be lazy around the house and eat all day. It's totally not good for my health to be this lazy.
Oh, I wanted to mention quickly that the feather earrings were handmade by the talented hands over at
AdelineJun
's Etsy and the purse was my mom's from about 20 years ago! It was unworn and still wrapped up when my mom dug it out of her suitcase of old "vintage" stuff. It's always nice being able to wear my mom or grandma's old stuff like its new!