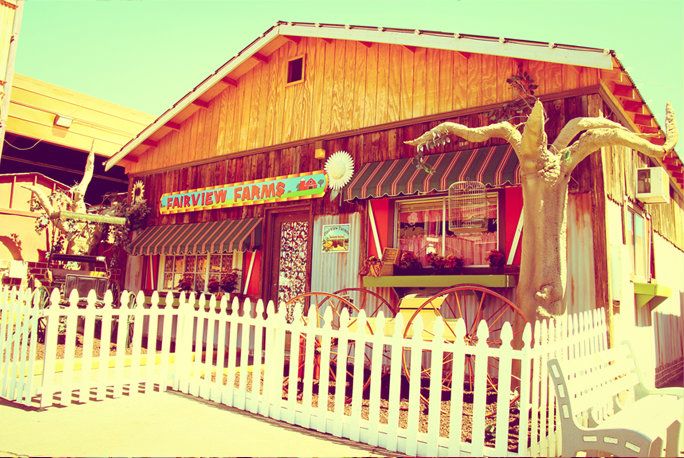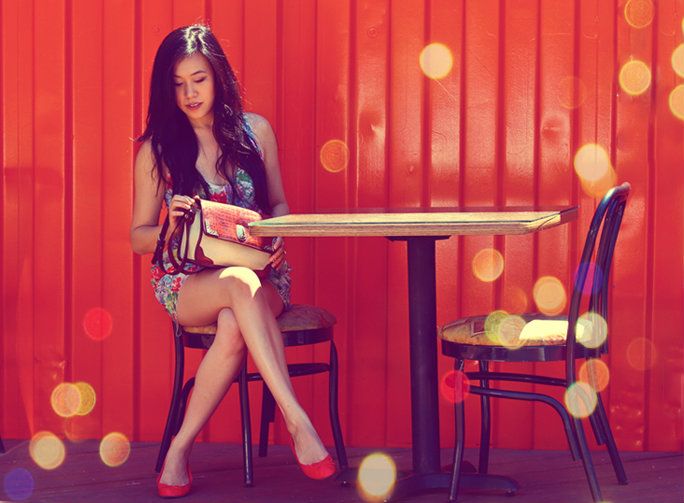 Romper from InLoveWithFashion.com, thrifted purse, H&M red flats
Here are a few shots from my day at the LA County Fair last weekend in Pomona. It was a lot less stressful getting there than I originally anticipated. Since it was opening weekend, I imagined the lines to just getting into the parking lot would be horrendously long, but luckily it wasn't too bad and I googled a "short-cut" route (which really was just taking the next exit) and got there smoothly.
The fair was big, well-organized and had super cute exhibits that made this very hot day worth it! I wore my colorful light-weight romper that was just perfect for the 95 to 100 degree weather that day. I was expecting to sweat like crazy and needed to wear something simple and not layered. Overall, it was a great day at the fair. I especially loved the farmers themed are with all the random cute displays of fruits, veggies, table settings, teapots, etc.