LLAMA & LACE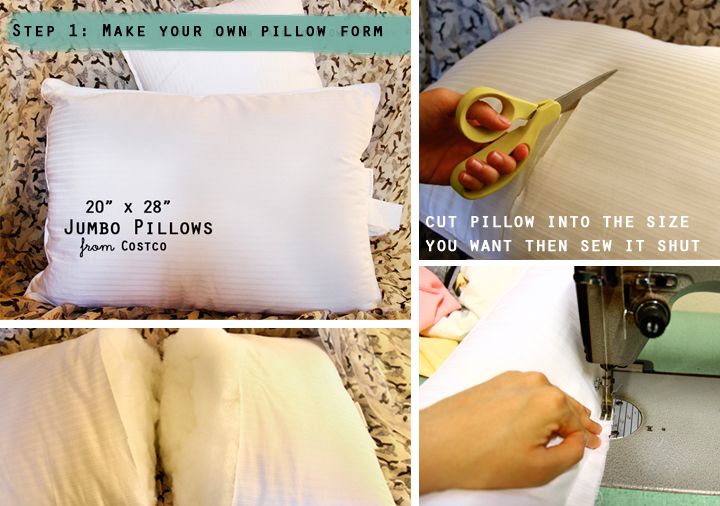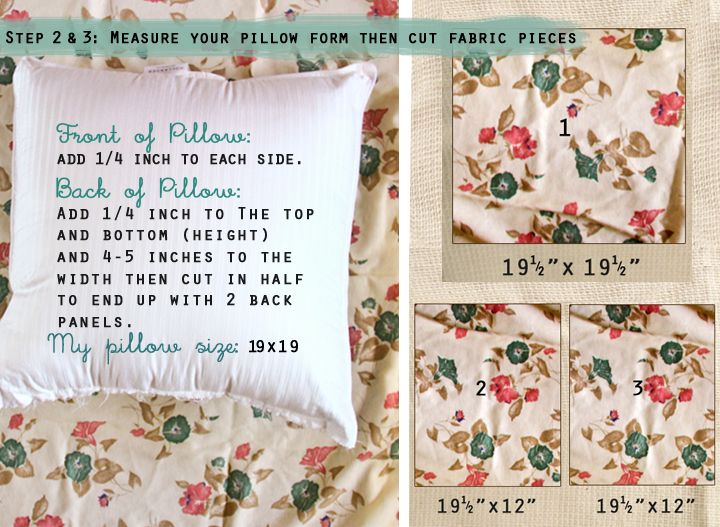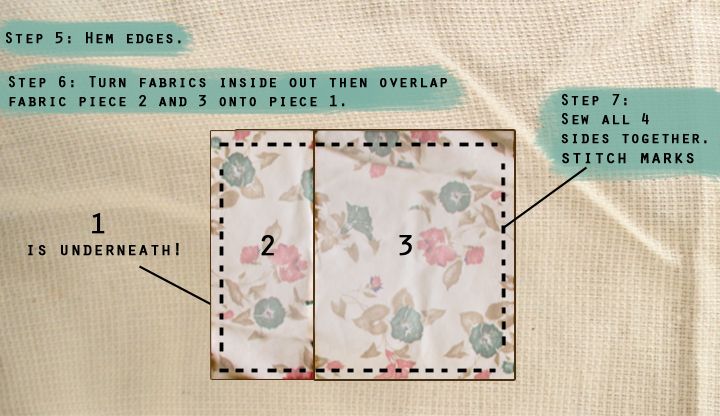 Hopefully these steps aren't too confusing. This was my first time making pillow covers! Once you start cutting out the pieces it will kind of just come together. I made these pillows for my little sister since she's been wanting some throw pillows for her college apartment but all the pretty ones are SO pricey. So I decided to just make them.
Things You'll Need
Pillow form
Fabric
Lace (optional)
Scissors
Sewing machine
Where I Got My Things
Pillow form- I bought a two in one pack jumbo sized pillows from Costco for about $10 and just cut them into the sizes I wanted to create 4 pillows. This was cheaper than buying 1 pillow form for $10.
Fabric- I cut up a large tablecloth my grandma gave me. The fabric was sturdy and soft enough to be a pillow cover. I also used leftover scraps of fabric from stuff my mom was sewing. You can buy fabric from stores like Jo-Ann's, Yardage Town, etc. OR if you live in LA, check out the textile/fabric district (part of the fashion district)!
The Steps
1) Buy or make your own pillow form. I cut the 2 Costco pillows in half to make 4 pillows.
2) Measure your pillow. My llama pillow was 19 x 19 inches.
3) Cut the front and back panels. Since I like my pillows more plump, I am only going to add 1/4 inch to each side of the front fabric piece, which would make my dimensions 19 1/2 x 19 1/2 (1/4 + 1/4 = 1/2). The back will require two panels. I did the same thing and added 1/4 inch to each side, but this time I made the width 5 inches wider (19 1/2 x 24). Then I cut it in half to get my two pieces (so each piece is now 19 1/2 x 12).
4) Optional. If you want to add some frills, lace and graphics to the front of your pillow, decorate the front fabric piece. Of course, if you want stuff added to the back of the pillow you can decorate the back panels too. It'll be easier to decorate these pieces while they're separate and not sewn together yet. I just googled a simple outline of the llama and used that as my pattern.
5) Hem the edges of the back panel that will overlap and become the opening of the pillowcase. I used an overlock machine and sewed down the seams first before folding them over about 1/4 inch and sewed them again using a single needle machine. Use whichever hemming method works best for you.
6) Flip the fabric pieces over so they're inside out then lay the back panels on top of the front piece.
7) Sew all four sides. I used an overlock machine first, to prevent the edges from fraying, then a single needle machine.
8) Your pillow cover is done! Flip it right side out and stuff your pillow into it.
This post was definitely an EYE FULL. Hopefully this all makes sense. Feel free to ask questions!