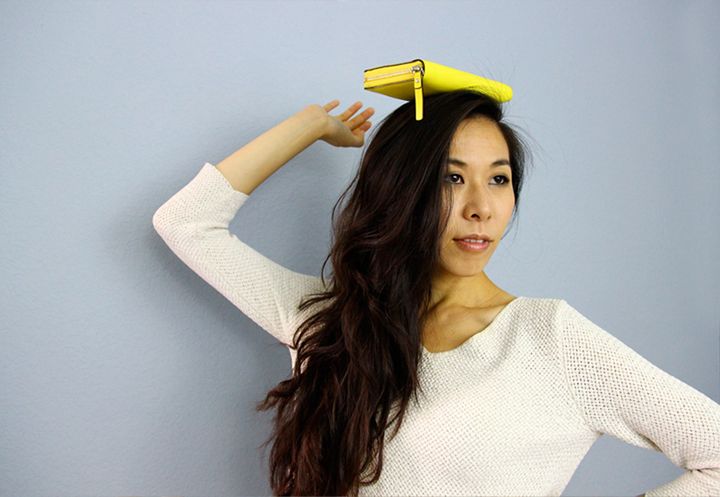 My sister Jennifer wearing shorts from Twirl, mom's vintage Eileen Fisher top, Yellow Kate Spade Wallet, & Brown Lita shoes bought from her trip to China
Summer is just around the corner, actually it's this Friday, and these shorts on my sister work perfectly for that spring to summer transition. I love love
love
the pop of yellow, especially when it's resting on top of her head. As I mentioned in 98.9% of my posts, I am obsessed with florals. I feel like florals transcend all seasons and can be worn whenever, wherever. As much as I love summer and all the wonderful summer dresses that come along with it, I am not looking forward to sweating like a pig in LA from the 90+ degrees everyday. Luckily my office has A/C and by the time I'm off work, the temperatures are at a cooler 89 degrees.
(Yes, I am being sarcastic...)
GOOGLE ALERT!
Google Reader is shutting down in two weeks so if you haven't yet,
follow me
on BlogLovin' and also import the blogs you read into your
BlogLovin'
account.