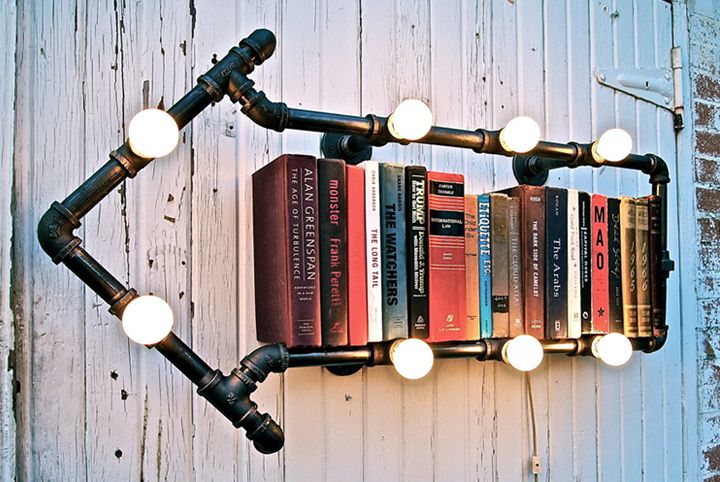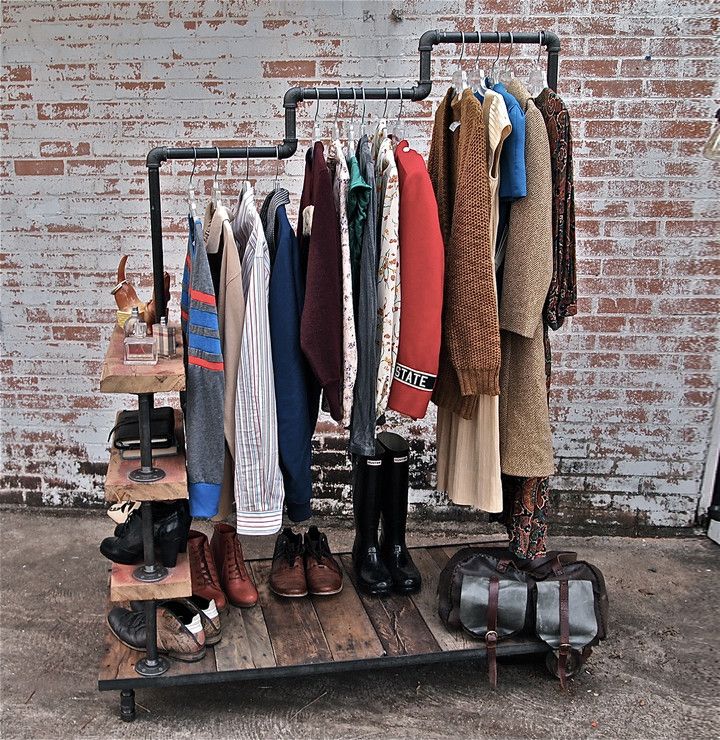 Photo 1 & 2
Agustav.com book shelf, Photo 3 Stella Bleu Designs industrial book shelf, Photo 4 HGTV shelf, Photo 5 Stella Bleu industrial clothes rack.
I've been in the mood to build a book shelf and was first inspired by the hanging books in photo #1. My co-worker actually showed this to me first and I thought it was the coolest thing ever. I'm also really into the industrial pipe look mixed with worn wood. It makes a room look really interesting and you don't have to worry about accidentally scratching or putting a dent into it.

The last photo is a bonus photo of an industrial clothes rack from Stella Bleu Deigns. I would love to have one of those in my room.... Alright, time to get myself to a Home Depot.
Current eBay items (expires Sunday, Aug. 4, 2013):