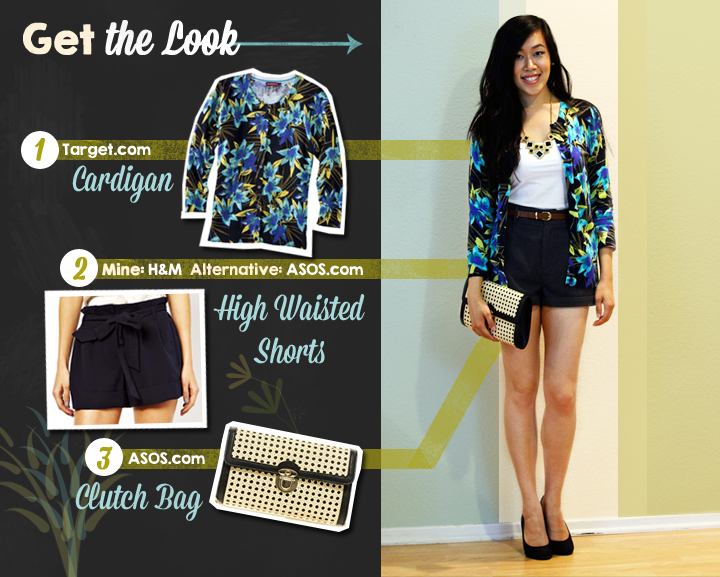 Target Cardigan//H&M High Waisted Shorts//ASOS Clutch//Francesca's Collection Necklace//Sears Black Pumps
High waisted shorts paired with a layering tank and cardigan are easy everyday go-to pieces, especially when I don't know what to wear. I bought these shorts from H&M a few years ago so I don't think it's in stock anymore, but you can get high waisted shorts almost anywhere. I recently got a pair from ASOS that I'd recommend if you're on the market for a pair. Target never disappoints when it comes to comfortably affordable cardigans. The print on this cardigan reminds me of a tropical rainforest forest. I'm not sure if those flowers are found in a tropical rainforest...I actually got this on sale for about 50% off at the store so check your local stores first before buying online!
This ASOS clutch is one of my new favorite bags to use! It's got a mini gold chain as well if you wanted to wear it as a shoulder purse. I think the design and texture of the purse looks classy, interesting, and not too flashy or over the top. I prefer things that are quietly interesting versus loudly interesting, if that makes sense. Then again, some people might think these bold floral prints I wear are loud.
Let me know if you have any questions about anything you see here!